Provision | 11"x 14" | Linoleum Block Print
Regular price
$55.00
$0.00
Unit price
per
"Go to the sea and throw in a hook, and take the first fish that comes up; and when you open its mouth, you will find a shekel. Take that and give it to them for you and Me." -‭‭Matthew‬ ‭17:27‬ ‭
My word for 2021 is provision (which is the name of the print above). 2020 was a difficult year for a lot of us, but the Lord provided for my family in many ways that only he could have. For that I am very thankful.

You may not have a word of the year but I hope this print can bring you some hope in Jesus and his promises for us. He will provide, it may not look like we want it to, but He provides for his children! Amen!

If you are unfamiliar with this story I encourage you to read this passage and see how he provided and continues to provide for us each end every day.
Bright Lights / 11"x14" / Linoleum Block Print
Limited Edition of 100

Single Color Print Only

Colors Available:
Dark Blue, Black


Each print is a carved 8 x 10 image matted to 11 x 14, and apart of a limited edition set of 100. All prints are numbered, titled. and signed by the artist. Once the prints are gone, they are gone! Message artist if interested in an original collage.

Each print varies slightly in texture and color due to its handprinted nature.
Handmade in our Greenville, SC.
All images and material Copyright 2021 Piper Printing. All rights reserved. Buyer is not entitled to reproduction rights and Copyright is not transferable with the sale of this print.
---
Share this Product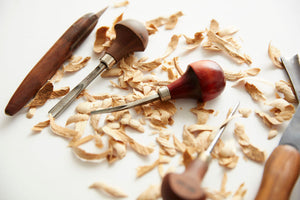 ---